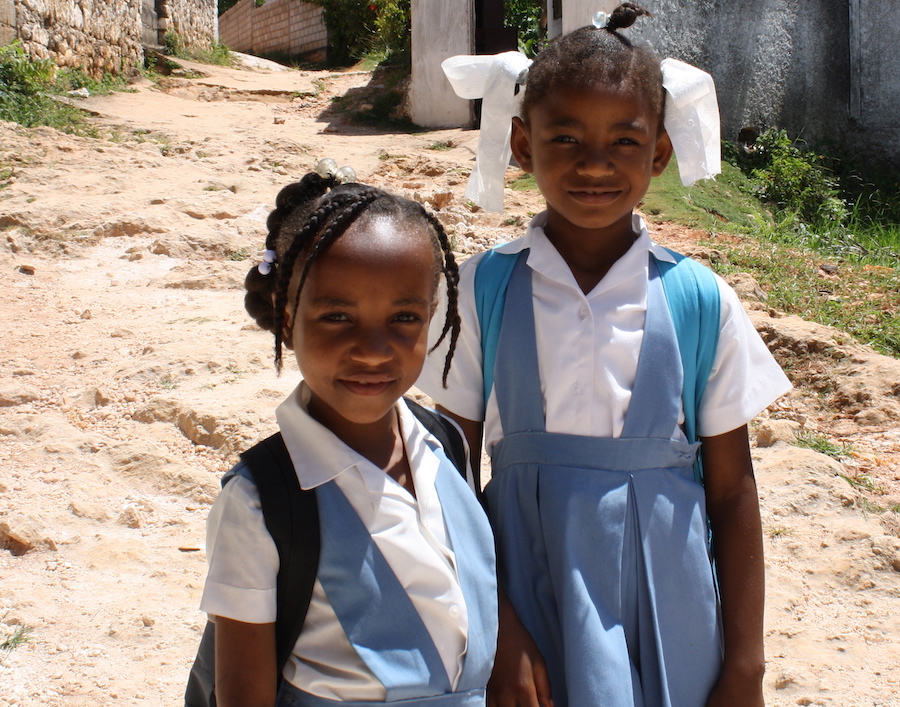 100% of your online donation goes directly to Haiti.
Here's how your donation can work for Haiti's Children:
$20 buys seeds for a school garden
$50 fills a backpack with supplies for one student
$150 educates a child for one year
$500 provides an entire class of 5th graders with computer training
Alliance for Haiti's Children is a is 501(c)(3) organization. Your gift is tax deductible.
Alliance for Haiti's Children partners with rural communities to create networks of quality schools to transform Haiti.
P.O. Box 75 Vienna, VA, 22183
We are a 501(c)(3) certified organization.