Community Library & Computer Lab
3000 books in Haitian Kreyol, French and English + 10 computers + internet access = a world of possibilities for 40,000 people
We Open a Window to the World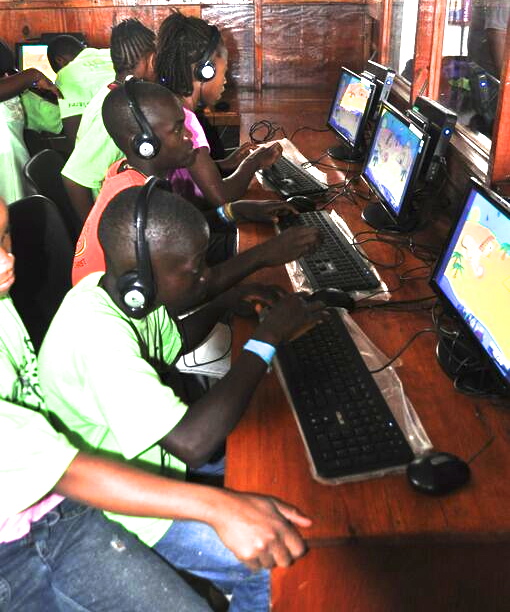 Until recently, the 40,000 residents of our region did not have a library.
Alliance for Haiti's Children then spearheaded the renovation of the Bibliotheque Club de L'Amitie. With your help, we brought in a generator and solar power, thousands of new books, and a professionally staffed computer lab with new computers and software. It is the sole community library and public computer access for the area, and is used by more than 500 people a month. We have provided training for local teachers, and they now bring their students to use this resource.
The enhanced community library and computer center supports all aspects of learning for Haiti's children. It provides books in French, Kreyol and English and national exam assessment materials. Innovative educational resources provide quality materials for students, teachers and families. Library materials serve as a student resource for national exam preparation. The computer center provides critical access to the world of global learning.
Haiti's Children Need 21st Century Technology
To provide critical digital literacy education, we hope to fill the library with digital tablets loaded with books in Kreyol, French and English, coupled with educational resources such as coding modules, STEM resources, and a Makers Space. With your help, students, teachers and community members will be able to use technology to tackle the daunting problems that Haiti faces.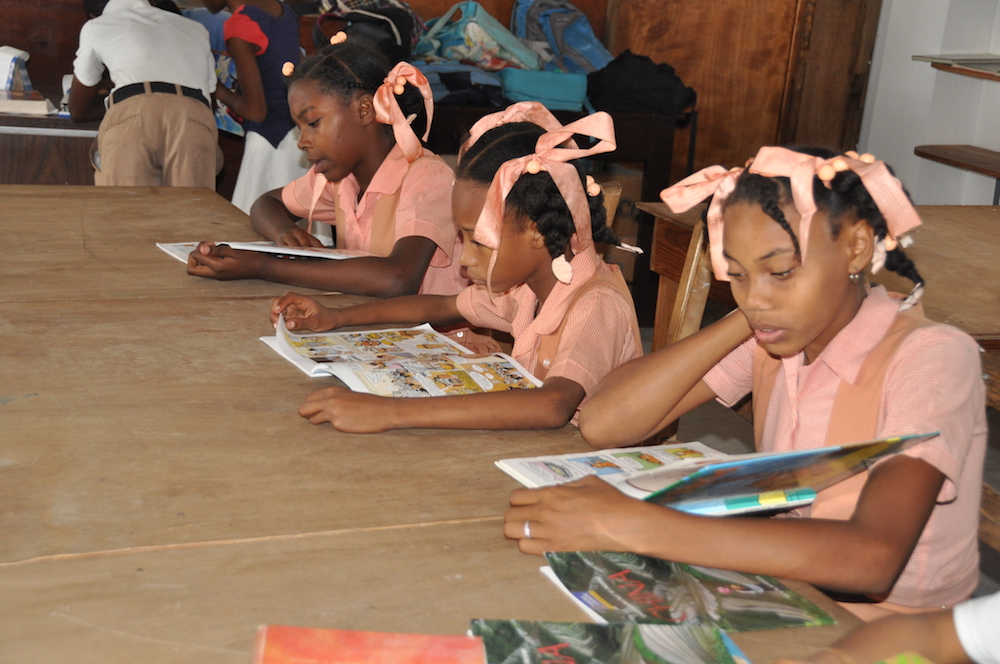 Make a difference for Haiti's children